NBI Clearance in Dubai – Today we are going to discuss how to apply for NBI clearance for Filipinos living or working in Dubai? If you want to know more about how to get NBI clearance in Dubai, please do read on.
NBI Clearance in Dubai, UAE
It is necessary for all Filipino citizens to obtain NBI clearance which. However, Filipinos who have worked or lived in Dubai are not required to obtain NBI clearance. Of course, if you have immigration to another country or other legal purposes, you still need to go for it – NBI clearance.
We can go directly to the Philippine Consulate General (PGC) in Dubai for NBI Clearance. Of course, we can also apply for NBI clearance in the Philippines.
Let's take a look at the requirements and how to get NBI Clearance in Dubai.
Requirements for NBI Clearance in Dubai, UAE
When going to the Philippine Consulate General in Dubai, please make sure you have the following documents ready:
Have completed the NBI form (NBI Form.5 is available at the reception area, it must have the stamp of the office and the signature of the officer)
One (1) NBI Clearance Card and two (2) SPA( Special Power of  Attorney)forms
A copy of the visa
A 2*2 white background photo
Four copies of the applicant's passport
Original passport
AED 340
How to apply NBI Clearance Appointment Online in Dubai
Before we go to the Philippine Consulate General, we can apply for NBI Clearance appointment online first. Let's see how to apply for NBI online appointment step by step.
Step 1: Open the url: https://dubaipcg.dfa.gov.ph/
Step 2: Select "Notarization" buttion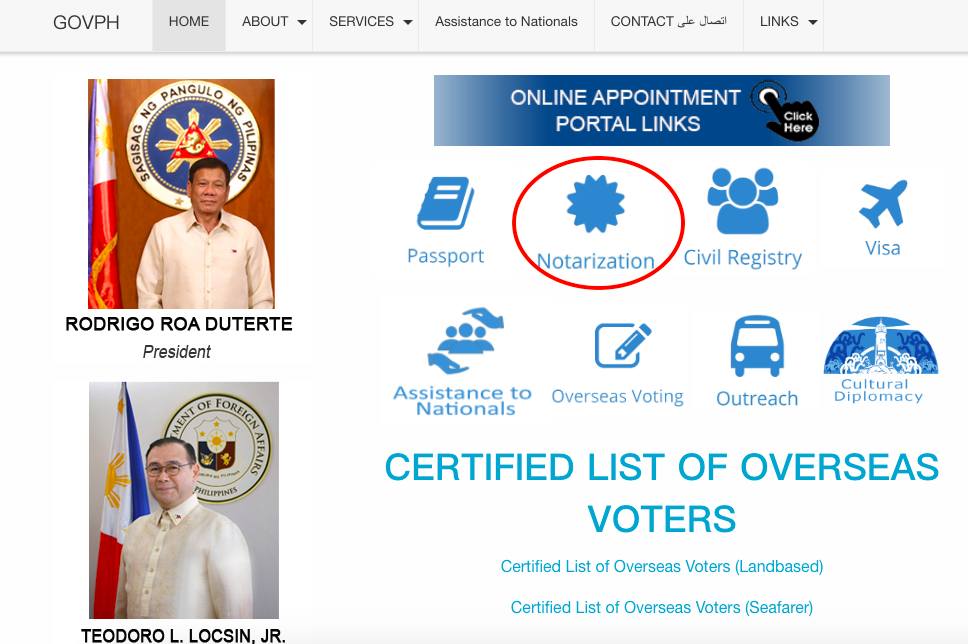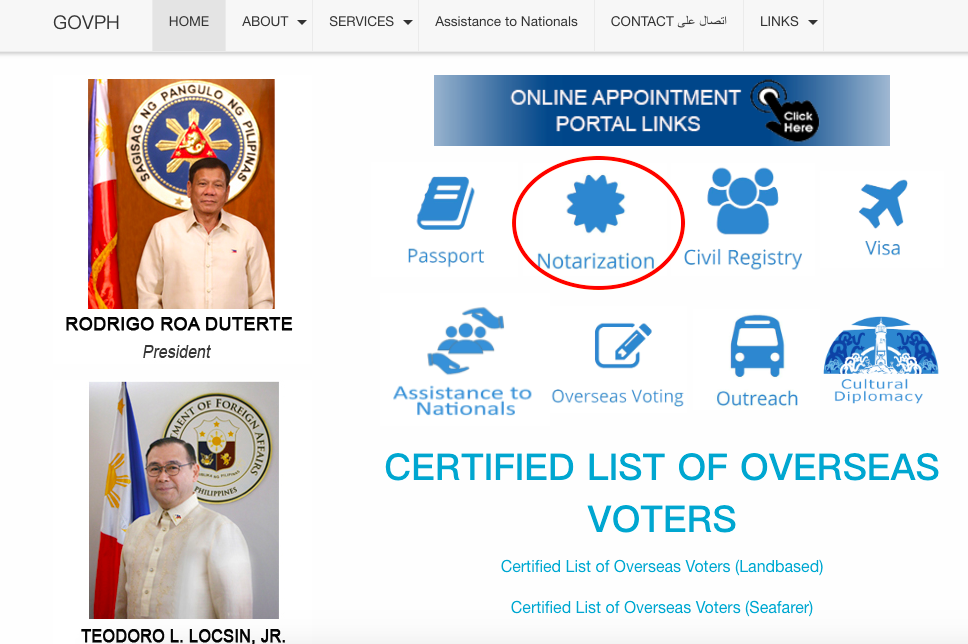 Step 3:Then Scroll down to find "NBI Clearance" and click it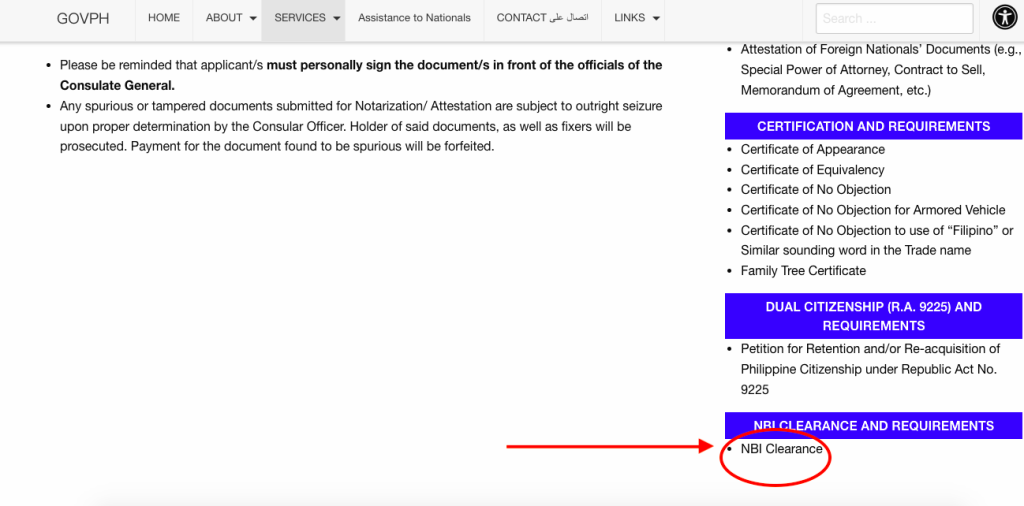 Step 4 : You can check the requirements on this page and click "NOTARIZATION APPOINTMENT PORTAL"
Step 5: Book an appointment or Register if you don't have an account yet to proceed
Step 6: Select a Date and enter your details as required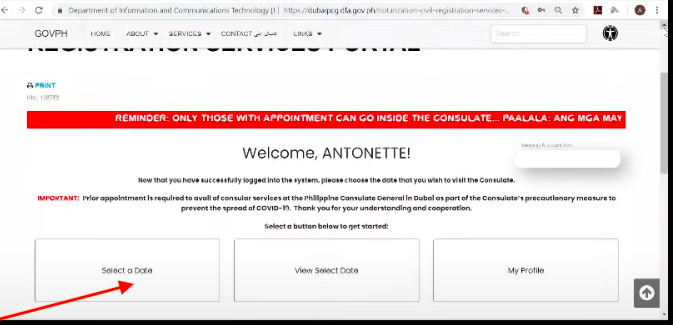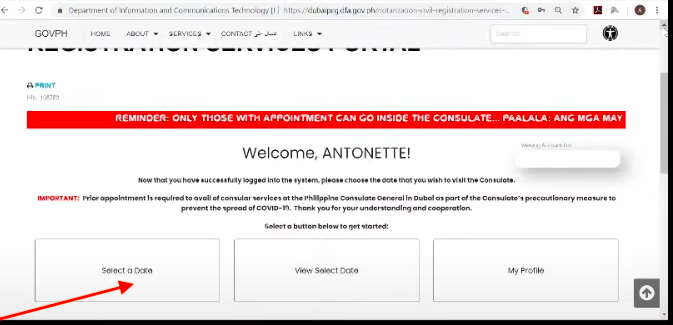 Please submit the form after double-checking the details
Step 7:Your will receive a confirmation email after all set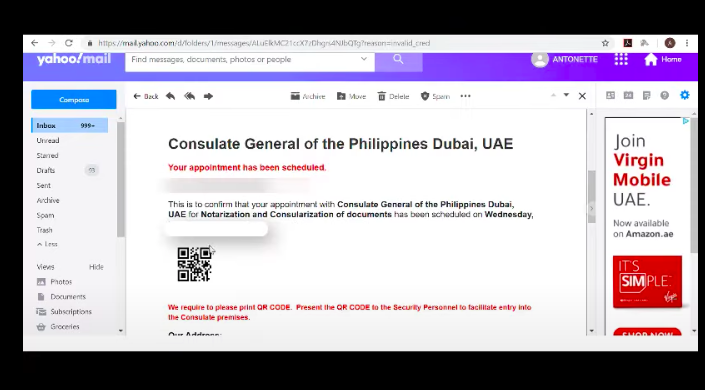 Step 8: Now you can go to the Consulate General of the Philippines as the appointment date you select
How to get NBI Clearance in Dubai, UAE
We can go to the Philippine Consulate to get NBI Clearance according to the date we schedule on our NBI online appointment.
The specific steps are as follows:
1. Ask for one NBI form. 5 and two SPA forms at the reception
2. Fill in the SPA and NBI form. 5 according to the requirements and complete the relevant information.
Be sure to use a black ballpoint pen to fill in the information. You will be required to fill in personal information: your name, gender, citizenship, date of birth, place of birth and other relevant information. After filling out the form, please attach your 2*2 photo to NBI Form.5.
Tips: For married women, your writing order is: your maiden surname(surname of your father or family), Your first name or given name, Your maternal surname(maiden surname of your mother), Your husband's surname for family name
3. Collect your fingerprints
For this step you need to go to Dubai Criminal Investigation Department (CID) which located across from the AI Mulla Plaza, they will take your fingerprints both manually (ink) and digitally, and you need to pay 110AED for this process. Please make sure that the person assisted you had signed his/her name and stated his/here official designation on the space given in NBI form.5
4. Prepare two copies of NBI Form.5 and return to the Philippine Consulate
5. Go to the NBI Clearance window to process
You need to have the following ready:
Two photocopies of NBI form.5
Passport
Two photocopies of the passport
6. Pay the courier fee.
You can pay the courier fee at the courier counter. You will need to pay a total of 30 AED (15 AED each) for the courier fee of NBI Clearance card and SPA which will be released on different dates. You will receive them at home and no need to go back to the Philippine consulate to collect the documents.
7. Pay NBI Clearance card and SPA fees.
You will be asked to pay 200 AED in total (100AED each) for NBI clearance and SPA.
8. After payment is completed, you will receive an official receipt.
Typically, you will receive your documents in around 3-7 days.
Finally, after receiving the NBI Clearance Card and SPA, you can return to the Philippines or send documents to your family in the Philippines to process your NBI Clearance. Of course, there is a more convenient option, you can let the Philippine Consulate General handle it for you.
Bottomline
Through the above methods, you can obtain NBI license in Dubai. After reading this article, I hope it can be successfully completed. If you have any questions, please leave a message in the comment area and let us know.